! Comments: Denver Bed And Breakfast Country Inn Lodging Colorado Accommodations CO>


Bennett, Colorado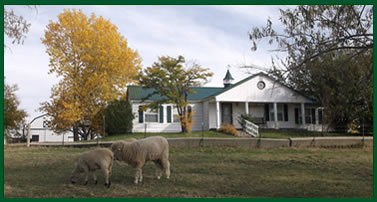 Our Country Inn Bed and Breakfast is conveniently located near DIA (airport) and downtown Denver. A great place to stop on your way to a Colorado ski or golf vacation, the Inn is English Tudor with charming furnishings. Our setting, with a panoramic view of the Rocky Mountains, creates the mood of quiet unhurried country living and tranquility. Each guest will experience pampered luxury with a complimentary hydrotherapy foot bath and gentle herbal cream foot massage. All guest rooms have a stocked refrigerator and basket of snacks. Comfortable bathrobes and slippers are furnished.

Upon arrival, you will enjoy a beverage and complimentary light dinner. If you prefer, and for an additional fee, you can enjoy lavish dining. Our chef offers a full dinner or a six-course gourmet dinner served graciously in your room. Reservations are required.

In the morning, you will awake to the spicy aroma of cinnamon rolls or fresh bread and brewing coffee. Our complete gourmet breakfast is served in our formal dining room. Your stay at Willow Tree will surely be unforgettable.
Willow Tree Country Inn
Post Office Box 160 · Bennett CO 80102
Phone: 303-644-3801 · Fax: 303-644-3801 · Toll Free: 800-257-1241
email: info@willowtreebb.com · website: www.willowtreebb.com
Website hosting & promotion by Acorn Internet Services, LLC